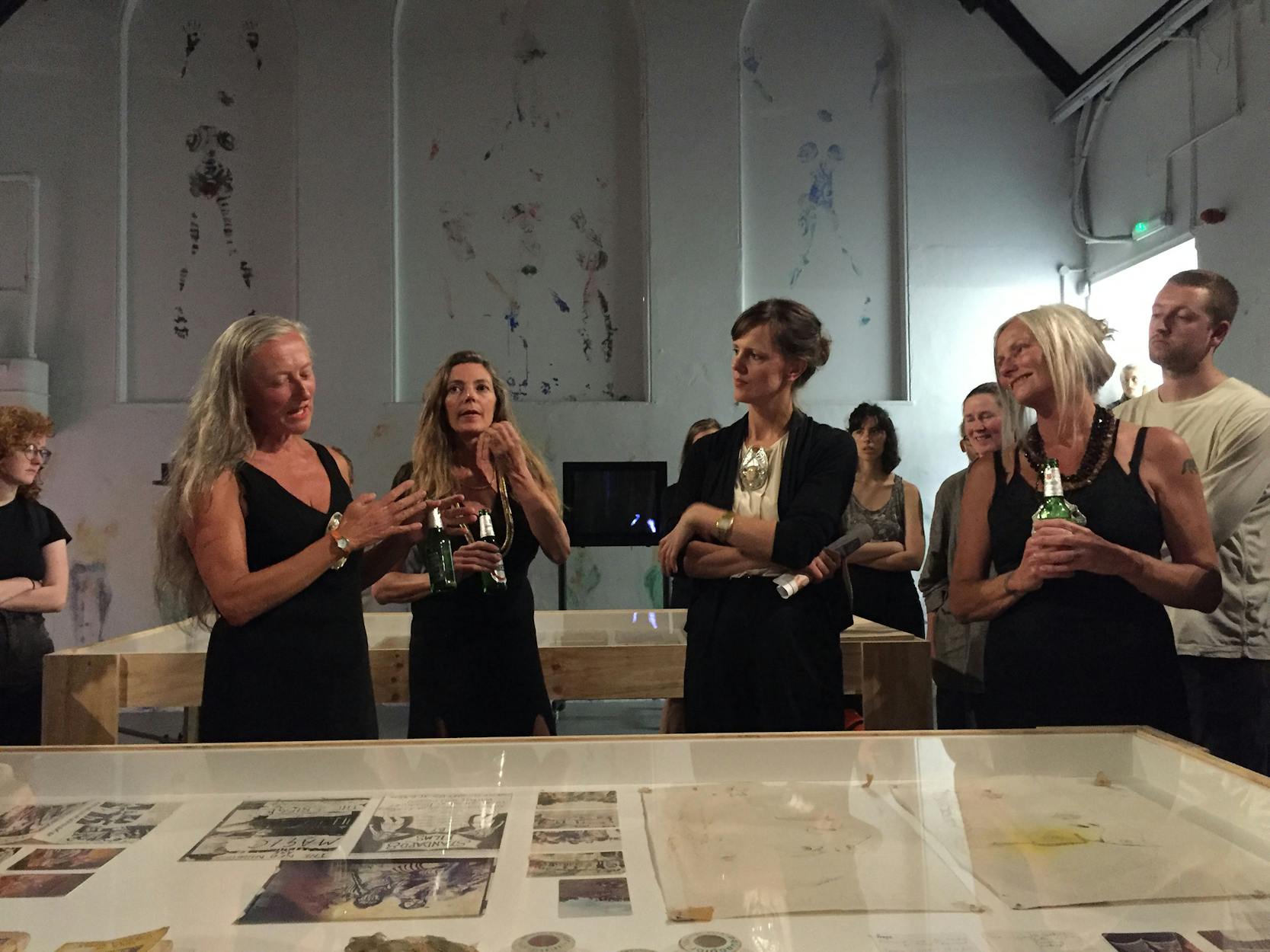 Catherine Wood in conversation with The Neo Naturists
28 July 2016
The Neo Naturists in conversation with Catherine Wood, Senior Curator International Art (Performance) Tate Modern, discussing their large–scale exhibition at Studio Voltaire, as well as their wider practice.
An important live art collective initiated in 1981 by Jennifer Binnie, Christine Binnie and Wilma Johnson, The Neo Naturists emerged as a part of London's subculture that arose from the squatting community in the aftermath of Punk, the emergence of the New Romantic club scene and the advent of Thatcherism.
Catherine Wood is Senior Curator of International Art (Performance) at Tate Modern since 2002. Recent exhibitions include Yvonne Rainer: Dance Works at Raven Row, London (2014), A Bigger Splash: Painting after Performance at Tate Modern (2012) and Pop Life: Art in a Material World (2010). She initiated the online series 'Performance Room' in 2011 (Tate/YouTube) and co-directed the opening programme for the Tanks at Tate Modern in 2012, which included the work of Sung Hwan Kim, Ei Arakawa, Tania Bruguera, Boris Charmatz and others. Wood is author of Yvonne Rainer: the Mind is a Muscle (Afterall One Work series, 2007) and was one of the contributors to Creamier (Phaidon, 2010).