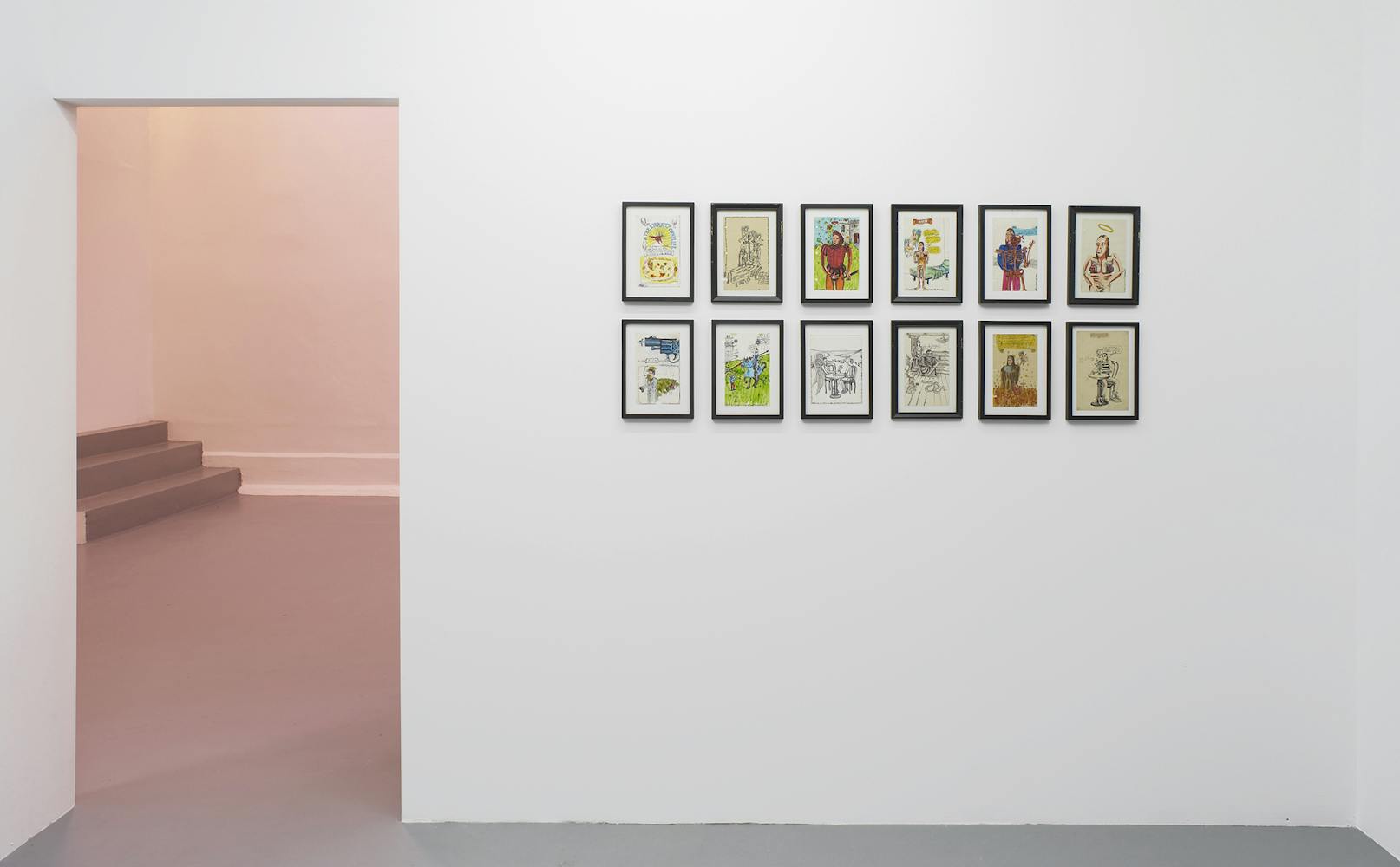 Putti's Pudding
Writings by Cookie Mueller
September–November 2017
Key texts by American writer and actor Cookie Mueller (1949–1989), each relating to her husband, Vittorio Scarpati (1949–1989), and the series of drawings he produced in the final months of his life.
'Putti's Pudding' was a book and 'final project' by Mueller and Scarpati, published in 1989, the same year both died from complications related to AIDS. In 2017, Putti's Pudding was reimagined as an exhibition at Studio Voltaire, featuring forty–five original felt–tip pen on notepad drawings made by Scarpati when he lost the ability to speak, accompanying texts by Mueller, and a public programme of talks, readings, screenings and performance.
Read more about Putti's Pudding
https://s3.eu-west-2.amazonaws.com/www.studiovoltaire.org/wp-content/uploads/2021/06/Cookie-Mueller-accompanying-texts-Puttis-Pudding-Studio-Voltaire.pdf

Cookie Mueller (1949–1989) was an American writer, actor and 'Dreamlander' who starred in many of filmmaker John Waters' early works, including Multiple Maniacs (1970) and Female Trouble (1974). Mueller wrote the health column Ask Dr. Mueller for the East Village Eye and was the art critic for Details magazine. Her Walking Through Clear Water in a Pool Painted Black (1990) was the first book published by the Chris Kraus edited Native Agents imprint for Semiotext(e). Mueller died on 10 November 1989. She was 40.

Vittorio Scarpati (1955–1989) was an Italian artist, political cartoonist and jewellery designer. He met Mueller in Positano, Italy, in the summer of 1983. Three years later they married in New York City. Scarpati died on 14 September 1989. He was 34.