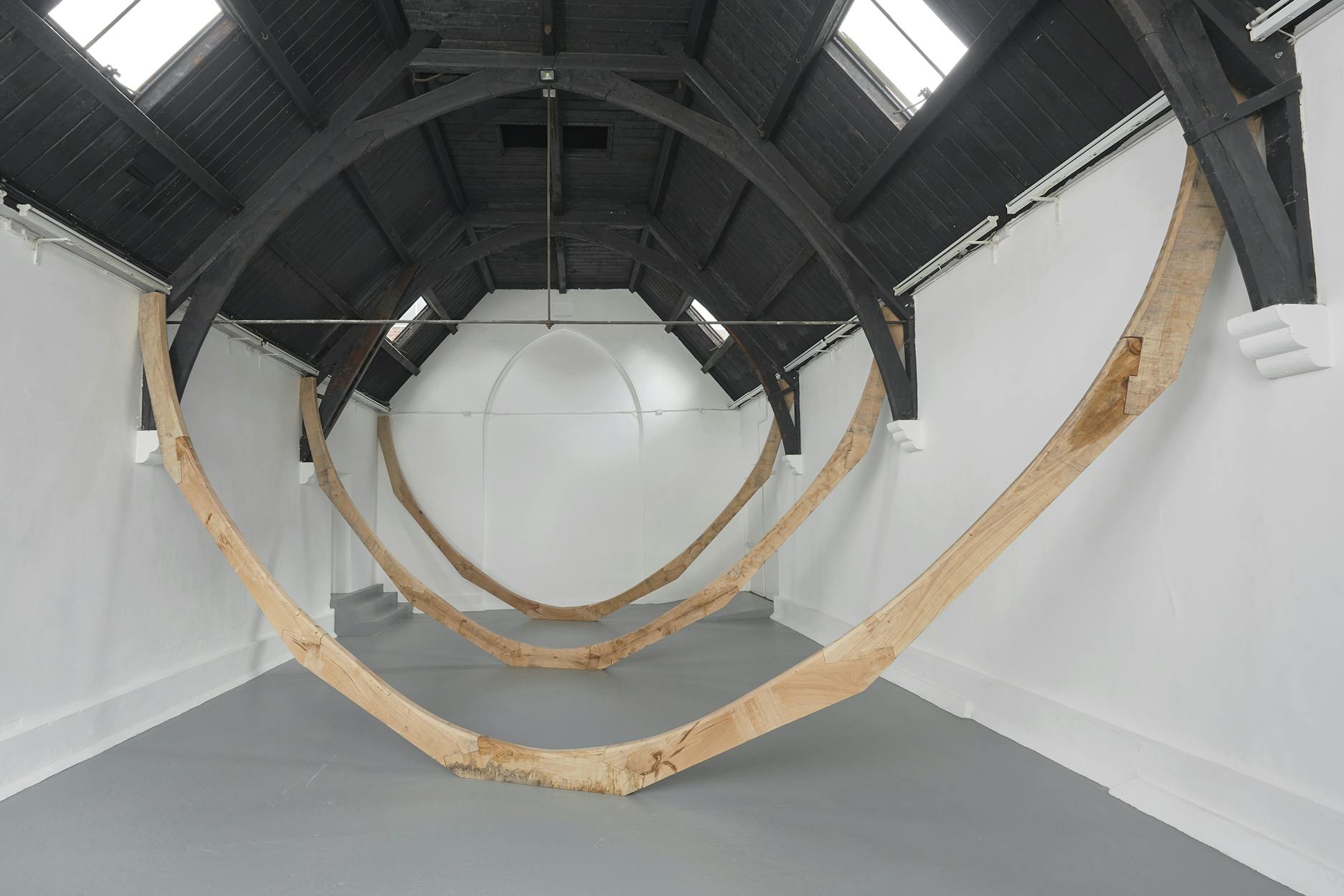 Studio Voltaire aligns with the Social Model of Disability. This means we are committed to making our venue accessible to everyone and to creating equal and equitable experiences for all people.
If you have any questions or need assistance with your visit please contact us on +44 (0) 20 7622 1294 or email info@studiovoltaire.org.
Step-free access
Studio Voltaire has step-free access throughout our gallery, participation and events spaces, cafe, shop and garden.
There is a dropped curb outside of the main entrance of our building and the front door is opened by a push button. The push button is 95 cm from the ground.
If you are visiting our offices, there is step-free access via the staff entrance.  If you are visiting an artist or cultural tenant in our studios on the first floor, a lift is available. The lift has a glass door which can be opened using the handle. The lift dimensions are 150 cm x 108 cm x 213 cm. The lift door dimensions are 90 cm x 200 cm.
Toilets and baby care facilities
Accessible toilets and baby change facilities are available on the ground and first floor. All our toilets are self-enclosed and all-gender.
The toilets on the ground floor feature a permanent commission by artists Joanne Tatham & Tom O'Sullivan. The interior of the toilets are brightly coloured and patterned, which may affect people who are visually sensitive. You can view images of the inside of the toilets here. The toilets on the first floor are accessible via lift and have plain white walls.
The nearest Changing Places toilet is located in Lambeth Town Hall.
Relaxed Viewings
Throughout the run of the exhibition we will be hosting a small number of relaxed viewings.  These are intended for anyone who may benefit from a very relaxed environment, where you can enter and exit the exhibition more freely.
What you can expect from relaxed viewings:
Exhibition capacity is reduced to allow for a calmer environment
The Front of House team are briefed on providing a more informal service and supporting viewers with unique or complex needs
A quiet space with seating is provided for visitors and carers
Additional staff can be on hand to help guide visitors through the exhibition
If you are interested in attending a relaxed viewing, have any particular requirements, or require additional information to prepare for your visit, please contact us and we will do everything we can to accommodate your request, on 0207 622 1294 or email info@studiovoltaire.org.
Large Print
Information about current exhibitions and events are available in large print. Please ask at the reception desk for a copy.
Chairs
Chairs are available to use throughout our public spaces. Please ask at the entrance desk. There is seating for public use in the garden and entrance.
Assistance animals
Registered service and assistance dogs are welcome in all areas of our building. If you require water bowls, please ask at the reception desk.
British Sign Language (BSL)
Some in person and digital events are offered with a BSL interpreter. If there is a particular event which you would like to attend which is not currently offered, please contact us and we will try to accommodate this.
Ticketed events
People accompanied by carers can request a free ticket for them to an event by calling us on +44 (0) 20 7622 1294 or emailing us at info@studiovoltaire.org.