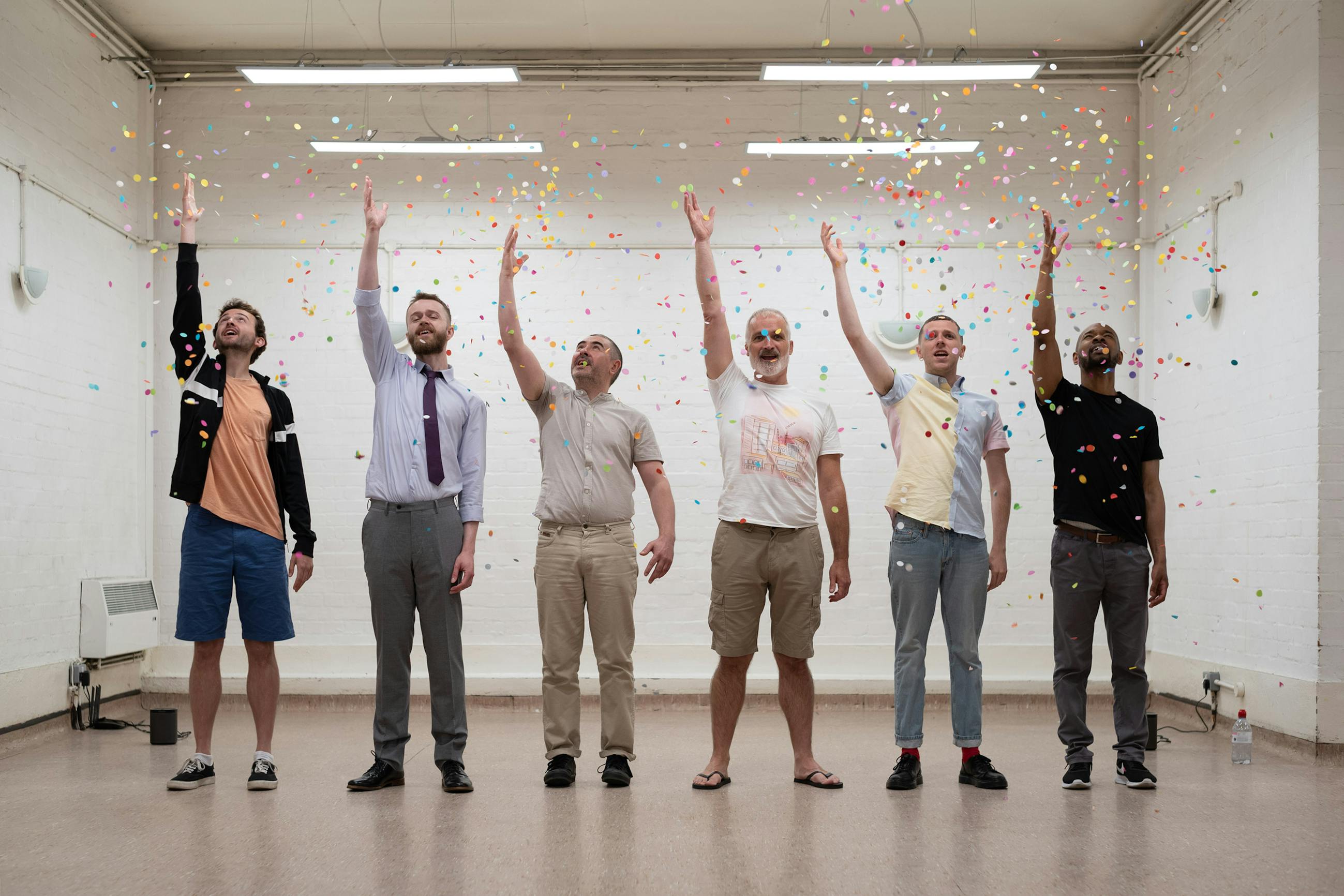 Studio Voltaire would like to thank the following individuals, trusts and foundations, public funders and companies who generously support our work. As a charity, our supporters and funders play a vital role in sustaining our key activities including the commissioning of major new exhibitions, the development of our innovative education, participation and offsite programmes, the provision of onsite artists' studios and residencies, and our transformative capital project.
Board of Trustees
Victoria Siddall (Chair), Board Director, Frieze
Jo Dunnett, Partner, Counterculture
Amanda Hall (Treasurer), Senior Partner, Counterculture
Selina Jones, Partner, Scott & Co
Michael Linington, Head of Philanthropy, Victoria & Albert Museum
Fred Manson OBE, Associate, Heatherwick Studio
Mark Miller, Head of Programme and Practice, Tate Learning at Tate
Priyesh Mistry, Associate Curator of Modern & Contemporary Projects at The National Gallery
Amalia Pica, Artist
Elizabeth Price, Artist
Paul Rakkar, CFO, Tomorrow Ltd
Jeremy Scholar, Director, Scholar Properties
Ellis Woodman, Director, The Architecture Foundation
The Studio Voltaire Council
Ruth Chapman (Co–Chair)
Thomas Dane (Co–Chair)
Jill Garcia (Co–Chair)
Shane Akeroyd
Tom Chapman
Cherry Cheng
Emma Goltz
Emily King
Kenny Park
Yana Peel
Gerd Schepers
Matthew Slotover
Martina Vondruska
Bo Young Song
Patrons
Saffron Aldridge
Estelle Akeroyd Hunt
Kirsty Carter
Marie Donnelly
The Modern Institute / Toby Webster Ltd
Alessandra Morra di Lavriano
Evmorfia Tempou
Emma Thomas
David Zwirner
Benefactors
Almine Rech
Artgo Ltd
Charles Asprey
Found Art
Gavin Bell
Sigrid & Stephen Kirk
Alma Luxembourg
Maureen Paley
Alex Sainsbury & Elinor Jansz
Jeremy Scholar
Ralph Segreti
Victoria Siddall
Lou Stoppard
Calum Sutton
Russell Tovey
Charles Towning
Additional support from
Francesca Anfossi, Toby Charles, Sadie Coles, Donall Curtin, Grace Davenport, Louise Evans, Claudia Gorman, Peter May, Michael Murphy, Richard O'Mahony, Sean O'Reagain, Julia Price, Phillida Reid, Carsten Vagani, Hannah Watson, and Kevin Wright.
Core Funders
Supported using public funding by Arts Council England
Arts Council England – Culture Recovery Fund Grants
Creative Land Trust
Lambeth Council Hardship Fund
Mayor of London's Culture at Risk Business Support Fund
The Wolfson Foundation
Programme Supporters
Arts Council England
Bloomberg Philanthropies
Brent Borough of Culture 2020
Cockayne – The London Community Foundation
The London Community Response Fund administered by City Bridge Trust, the City of London Corporation's charity funder
Henry Moore Foundation
Imperial Health Charity
LOEWE Foundation
London Borough of Lambeth
The Mila Charitable Organisation
Meta Open Arts
Nicoletta Fiorucci Foundation
Paul Hamlyn Foundation
This is Clapham BID
This website was supported by Bloomberg Philanthropies via the Digital Accelerator Programme
Corporate Patrons
BakerMcKenzie
Blackwall Green
Fletcher Gallery Services
Hiscox
Capital Project Funders
Public Funders
The Mayor of London's Strategic Investment Fund
Arts Council England
Arts Council England – Cultural Capital Kickstart Programme
Stride, backed by the London Boroughs of Lambeth, Lewisham, Southwark and Wandsworth
Trusts & Foundations
The Garcia Family Foundation
The Wolfson Foundation
Citybridge Trust
Garfield Weston Foundation
The Foyle Foundation
Cockayne – The London Community Foundation
The Mila Charitable Organisation
Henry Moore Foundation
The Hartfield Foundation
Span Trust
Named spaces
The Studio
Supported by Valeria & Gregorio Napoleone
Toilets
Supported by ArtFund
The Garden
Supported by Outset Contemporary Art Fund
Communal Studio
Supported by The Mila Charitable Organisation
Artist's Kitchen
Supported by Anonymous
Artists' Studios supported by:
Charles Asprey
Ivor Braka & Peter Simon
Thomas Dane
Nicoletta Fiorucci Russo & Giovanni Russo
Jill & John Garcia
Emma & Frederick Goltz
Guy Halamish
James Lindon
Qin Ma
Kenny Park
Victoria Siddall
Founding Building Patrons
Anonymous
Anonymous
Emily King & Matthew Slotover
Building Patrons
Anonymous
Sadie Coles
Building Supporters
Cork Street Galleries
Givenchy
Hauser & Wirth
Midge & Simon Palley
Amanda Sharp
Building Supporters' Circle
Brian Boylan
Christie's
David Zwirner
Gabriela Galceran Ball
Maureen Paley
Ralph Segreti & Richard Follows
Jane Suitor & Richard Found
Calum & Cathy Sutton
Rebecca Warren
White Cube
Artists' for Studio Voltaire
Aaron Angell
Cory Arcangel
Nairy Baghramian
Phyllida Barlow
Judith Bernstein
Charlie Billingham
Alexandra Bircken
Pablo Bronstein
Stefan Bruggemann
Nicholas Byrne
Monster Chetwynd
Anne Collier
Ann Craven
Alexandre da Cunha
Enrico David
Edmund de Waal
Jeremy Deller
Thea Djordjadze
Nicole Eisenman
Gerasimos Floratos
Anya Gallaccio
Ryan Gander
Antony Gormley
Anthea Hamilton
Sharon Hayes
Celia Hempton
Camille Henrot
Carsten Holler
Jenny Holzer
Judith Hopf
Sanya Kantarovsky
Anish Kapoor
Allison Katz
Mary Reid Kelley
Andrew Kerr
Scott King
Ella Kruglyanskaya
Linder
McDermott & McGough
Bod Mellor
Paulina Olowska
Laure Prouvost
Jo Spence & Terry Dennett
Ricky Swallow
Wolfgang Tillmans
Hayley Tompkins
Selection Panel Partner
The Architecture Foundation
Capital Project Committee
Tim Blanks (Co–Chair)
Mariana Clayton
Thomas Dane
Candida Gertler
James Green
Pernilla Holmes
Marika Kielland
James Lindon
Penny Martin
Valeria Napoleone (Co–Chair)
Francis Outred
Victoria Siddall
Jane Suitor
Ottilie Windsor